Dave Stewart & Barbara Gaskin




News November 2018


Space travel is an expensive business, but you can now tour the galaxy at modest cost with our new stellar artwork! Specially designed to accompany our recently-released album Star Clocks, this cosmic A4 colour poster is printed on 170gsm silk-finish paper and personally signed by Dave & Barbara. Available now from our online store, where you can also pick up the album and other musical artefacts.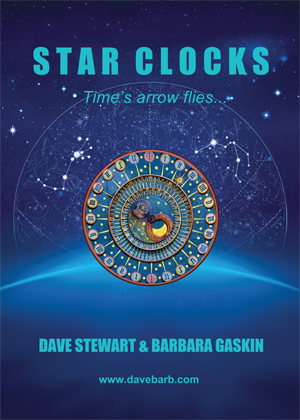 Our album Star Clocks is available in CD and signed CD versions in a 4-page colour Digipak with a 12-page colour booklet containing song lyrics. Featuring Barbara Gaskin on vocals, Dave Stewart (keyboards / arrangements), drummer Gavin Harrison and Beren Matthews on guitar, it consists of 62 minutes of new music, comprising eight of Dave's original songs along with an iconic '60s cover version (see here for a complete track listing).



Tokyo 2018


Setlists for our recent London and Tokyo gigs are available on our concerts page, along with a review of the London show.

We'd like to thank everyone who came to our Tokyo concerts and gave us such a great welcome. Special thanks to promoter Tom Ohsawa of Real & True for making the whole thing possible - we're also grateful for the invaluable help of our friends Yasuo Matsunaka and Masahiko Miyazaki, and appreciate the assistance of Jack Hotop and Ibon Martinez Garcia (Korg), Jamie Franklin and Atsushi Shimizu (Roland) and keyboardist Hiroyuki Namba, who kindly lent us keyboards. Also, respect to the gentleman who travelled from Germany to see all three shows! We had a great time playing to our loyal listeners, and look forward to coming back to Tokyo as soon as the opportunity arises.





Romantic Moon, Tokyo, October 2018
(More photos to follow!)
About Us
Dave Stewart (keyboards) and Barbara Gaskin (vocals) are English musicians who began their respective careers as band members in the early '70s. The duo enjoyed immediate success with their 1981 debut single 'It's My Party', a worldwide hit which reached number one in the UK and Germany. Dave & Barbara have worked together ever since, releasing their music on their own independent Broken Records label and occasionally performing live as a trio or quartet.

This site focuses on the work of Stewart / Gaskin, which can best be described as intelligent pop music. For more information, please see our info page links below. Our complete catalogue, including 12" mixes, alternative versions and bonus tracks, is now available in remastered CD format from our online store, operated by our musician friends Burning Shed. All profits from these sales go directly to the artists with no record company involvement.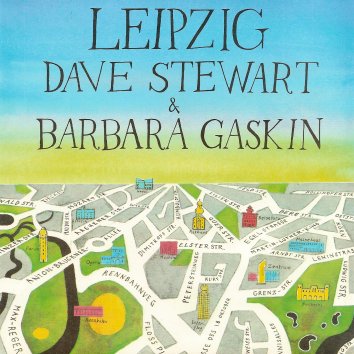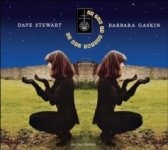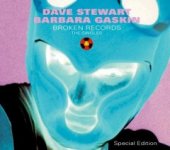 Newsletters


Feel free to join us on our Facebook band page, which also carries our news postings. However, since Facebook limits the reach of posts, the most reliable way of staying informed is to subscribe to our email newsletter service. To sign up, please click here and add your email address to our mailing list (operated by Burning Shed). We will not share this secure information, you will not be spammed and you can unsubscribe any time. If you already added your name, be sure to notify us of any change of email address.



Info

Online Store

CD Releases

Inside The Music Online

Live Concerts


A brief history of Broken Records

The Vinyl Archive

Discography

Barbara Gaskin bio

Dave Stewart bio


Music books

The Eric McWhirter Home Page

Visitors Book

FAQ & links


Recordings

Star Clocks


Green and Blue


Hour Moon EP


The TLG Collection


Spin


The Big Idea


As Far As Dreams Can Go


Broken Records - The Singles


7" Vinyl Singles


Inside The Music Vols. 1 & 2


Return to top
All text, images and audio files on this website copyright of Broken Records, UK.
Live photos of Stewart / Gaskin band, Tokyo 2009 copyright Harumi Maezawa.
Please do not reprint, upload or share without permission. Thank you!